Today, First 4 Figures revealed their lively new Banjo-Kazooie statue that was created in cooperation with Rare, Ltd, to celebrate the 20th anniversary of the series protagonists.
Two versions of the statue are available.
Regular Edition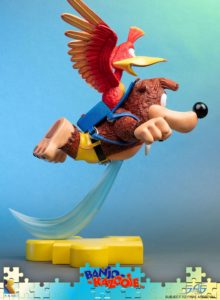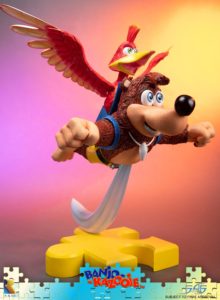 Both are retailing for $429.99 (plus shipping). Pre-orders will be open until August 7th. (UPDATE 3/9/19: The Exclusive Edition has sold out, however the Regular Edition is still available for purchase).
All purchases will come with an in-game item for Sea of Thieves.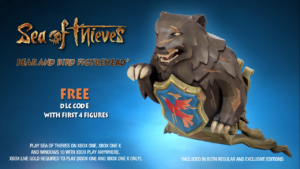 If you'd like to have the lowest number possible for your statue (and be ensured to get a Day One edition) you'll need to place your pre-purchase prior to 10am EST on Tuesday morning, July 10th.


Banjo-Kazooie is expected to ship next Fall. Payment plans are available.
If you have questions, check out the FAQ section on the First 4 Figures site.
You can watch the hour long reveal video on First 4 Figure's YouTube channel.
A True Form Midna was released by the company in May. Pre-orders for the Regular edition are still open.
Other recent releases include:
Tails & Knuckles Combo Pack
Spyro's Crystal Dragon
Dark Souls: Solaire of Astora
Okami's Shiranui
Varia Suit Samus
Source: First 4 Figures