Natsume continues to tease fans with new information regarding their upcoming console release of Harvest Moon: Light of Hope. Announced in February, the game has been deemed a "special" edition which will distinguish itself from the current version available on the PC.
After revealing a few details last month, the company has now disclosed another character that will be coming to the game.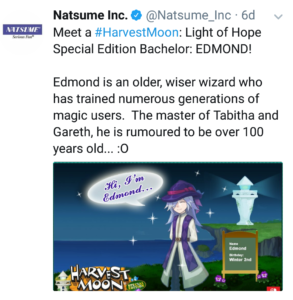 Harvest Moon: Light of Hope will release digitally and physically in May for the PS4 & Switch. A pre-order of the game with a collectible cow plush is available at GameStop. NIS America has created a special collector edition that's for sale on their website.
Source: Natsume